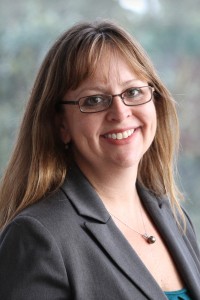 Mary Beth W. Goodrich, CPA, CIA, CISA, SAP Certified Associate
Mary Beth Goodrich is a senior lecturer at The University of Texas at Dallas.  She is a mentor to students as the current faculty advisor of ASCEND – the Pan-Asian Leaders in Business and former UTD SAP Users' Group faculty advisor.  Her research focus is on accounting information systems within ERP systems and configuration with a focus on the tight integration of accounting with business processes.  She has been awarded on-line teacher of the year twice – in 2010–2011 and 2004–2005, an honor that can only be bestowed once every five years.
Ms. Goodrich has more than 19 years experience in accounting, internal audit, business consulting, and university-level teaching of various courses in accounting systems, cost accounting, principles of accounting, managerial accounting and professional accounting communications at the graduate, undergraduate level as well as online.  She has taught courses in accounting systems with a focus on FICO processes and configuration in the ERP system SAP for over 12 years.  She particularly loves to see the impact of business processes on accounting and the importance of the integration, configuration and control of ERP systems and explain accounting-related ERP concepts in an easy to learn manner.
Ms. Goodrich has her CPA, CIA, CISA, and SAP Certified Associate designations, demonstrating her increasing interest and passion of integrating systems knowledge with her accounting knowledge.  She earned her Master of Business Administration, with a concentration in internal audit, from Louisiana State University and received her BS in Accounting, graduating magna cum laude in both programs.
Mary Beth enjoys time with her husband, keeping up with her three sons, learning mandarin Chinese, photography, being active in her church and exercising.  In addition to digging into advanced topics in FICO processes and configuration in the SAP ERP system, she enjoys mentoring students in their careers, particularly for those seeking careers in accounting and systems and repurposing their backgrounds into new avenues of opportunity.  She constantly encourages accountants to focus on systems related topics as she sees the increasing importance of systems on the future of the accounting profession.
"Configuration is a great meeting place for accountants and business people to learn the language of systems and for information systems professionals to learn more about accounting" Goodrich shares. "I have been waiting years for a book that can give students a taste of integrated business process configuration to help them further understand ERP systems.  I am excited I have the opportunity to bring this to the market with coauthors who share my passion."